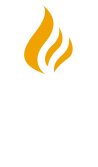 Welcome to
ner hamizrach
Tradition. Warmth. Torah.
Ner Hamizrach Orthodox Sefardic Congregation of Atlanta is a synagogue center for Jewish life and learning. Dedicated to timeless torah values, at Ner Hamizrach individuals and families can find meaning by engaging in the celebrations and wisdom of Judaism.
ANNUAL EVENTS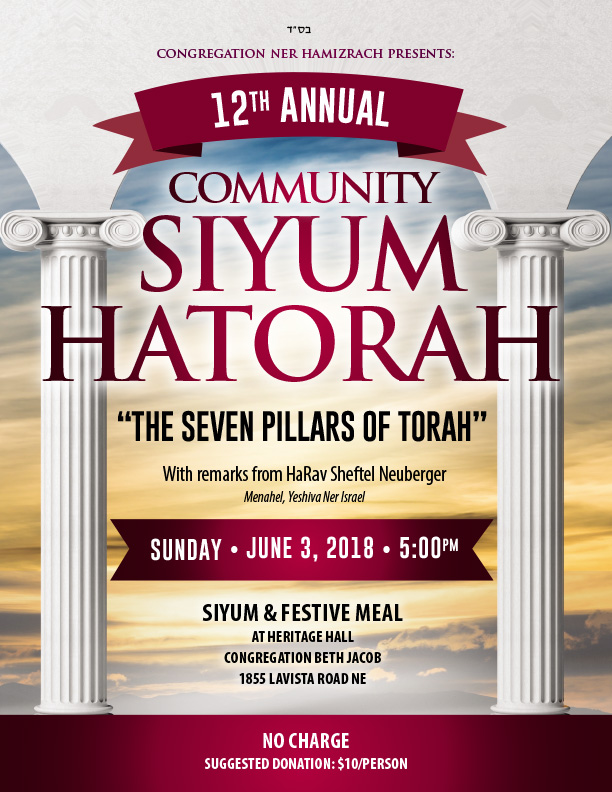 SIYUM HATORAH
The entire community joins together each year to complete the study of the entire Torah, including all of Tanach, Mishna and Gemorah. A festive celebration is enjoyed at the completion of a year's study and we are privileged to hear a shiur from a visiting Rosh Yeshiva.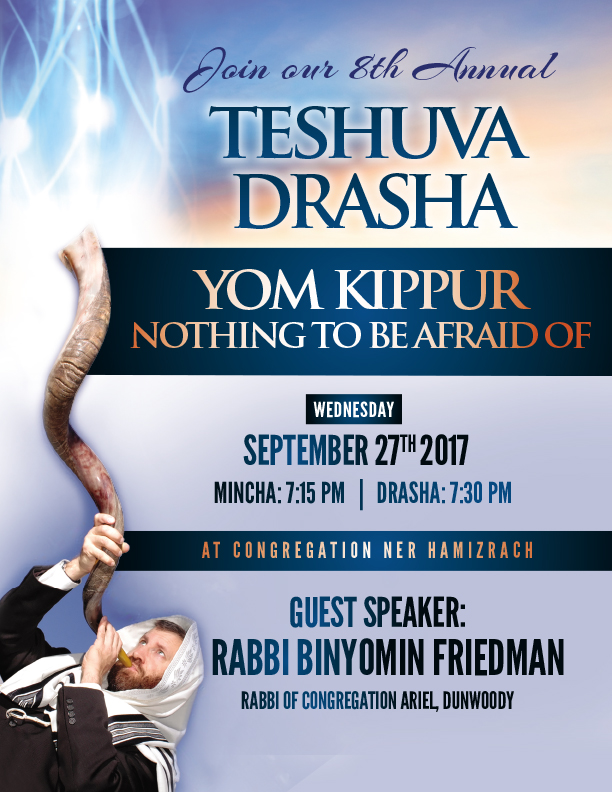 TESHUVA DRASHA
Each year Congregation Ner Hamizrach is honored to welcome world renowned rabbis who speak to our community during Aseret Yamei Teshuva. Their inspirational thoughts exhort us to do teshuva and prepare for the holy day of Yom Kippur.

UPCOMING EVENTS AND CLASSES